Events

Primary Curriculum Explained – Full Day Course
6th July 2019 @ 12:00 pm

-

6:00 pm

£75 – £150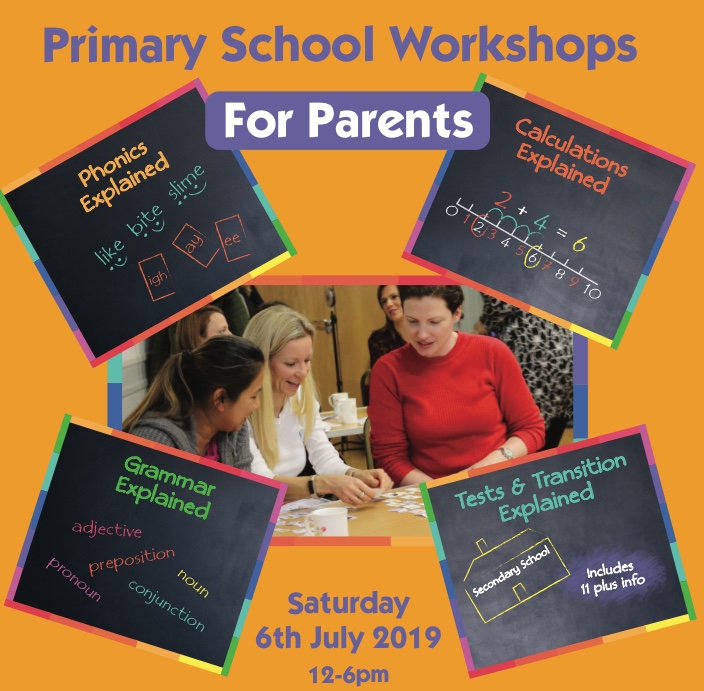 These four seminars will equip parents with the skills and knowledge they need to support their children through primary school. We will be running them as a full day course on Saturday 6th July 2019 with short breaks in between. Customers can also book into individual workshops.
Phonics Explained – 12:00 – 13:15
This seminar hosted by Bella Learning is designed to help parents understand the confusing world of phonics. Through practical activities and specialist advice, you will become confident in supporting your child as they enter the wonderful world of reading, safe in the knowledge that what you are teaching them matches how they are learning at school.
Calculations Explained – 13:30 – 14:45
From number lines to partitioning, vertical addition to bus stop division, this seminar will take parents along the journey of calculation methods that children will encounter in primary school.
This fun and interactive workshop will enable you to support your child with the confidence that that you are consolidating what they are learning at school.
Grammar Explained – 15:00 – 16:15
Do you know your conjunctions from your prepositions? Your inverted commas from your semi-colons? This seminar will give parents an introduction to the grammar and punctuation that children are being taught (and assessed on) in primary school today.
Designed to get you up to speed with all the confusing terminology, Annabel will ensure you can support your child through this aspect of the curriculum.
Tests and Transitions – 16:30 – 17:45pm
The final in a series of four seminars, in this workshop parents will find out all about the assessments in primary school, from phonics screening in Year 1 to SATS and the optional 11+ tests.
The second half of the event will focus on the move to secondary school, laying out the options and requirements in this unique area of the country. Parents will find this a useful and informative session for making informed decisions about their child's secondary education.
Includes handouts and tea/coffee. Led by Annabel Gray.
Please follow and like us: